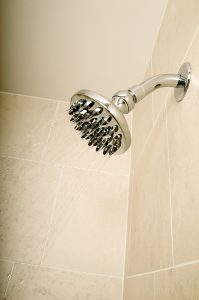 Tankless water heaters are in high demand, never run out of hot water while you shower!  Endless hot water at your disposal can be in your home too.
Many Lake Norman homeowners have elected to not repair their defective electric water heater and replace it with an On Demand Tankless Water Heater from Air Dynamics.  We can replace any existing water heater with a tankless model that is more energy efficient and has a longer life span.  We gladly install water heaters, but only with an HVAC package.
Gas Models
Gas is the cleaner energy preferred by many homeowners, we have a quality selection of gas operated tankless water heaters in stock and available for install.  We can install the gas piping and all the necessary hardware to provide turnkey, same day installation.  If you are converting from electric to gas, no problem, we have the materials on our work trucks to ensure its installed right the first time.
Electric Models
For homes that prefer electric or have no access to gas, we offer electric operated tankless water heaters.  An electric tankless model can easily replace any large bulky tank fed water heater
If you are considering On Demand Hot Water, call us with questions about our tankless water heaters.
Wes Stevens
Air Dynamics MS, LLC
704-664-2665 (COOL)
704-664-4328 (HEAT)