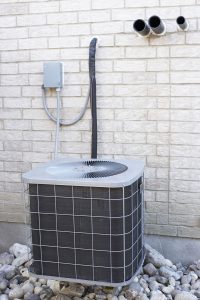 Preventative Maintenance
Your HVAC system is very much like your automobile, it operates at peak performance when maintained properly.  You change the oil in your car every 5000 miles, so make the same dedication to performance with your HVAC system.  A properly maintained and functioning HVAC system will keep your home warm in the winter and cool in the summer for many years.  We say this often: "Your HVAC is the MOST EXPENSIVE Appliance in your Home!"  Why would you neglect it?
Preventative maintenance is a smart investment.  A little money every year for an inspection, cleaning and pressure checks will save your lots of money OR you can simply wait until it breaks, be inconvenienced, pay a lot of money and possibly be without heat or air conditioning for a while.
Preventative maintenance has proven to extend the lives of quality HVAC systems for years.
In this 2 part series on Preventative Maintenance, I will cover numerous benefits and advantages that will save the home or property owner a lot of stress, money and inconvenience.  Here are the 1st 3 advantages:
Energy Savings: The heating/cooling system in your home accounts for 52 – 56% of the typical Mooresville family's energy bill.  A HVAC system that is functioning efficiently, along with proper insulation of the home, will mean major savings during the peak usage months, summer and winter.
Air Quality: The air in your home is circulated thru the HVAC system and it filters out much of the impurities.  Maintaining the filters and regular replacement of the disposable furnace filters will significantly improve the overall air quality of the home.  If pets live in the home, much of the hair and pet dander can be filtered out of the air.
Life Expectancy: A well maintained HVAC system can maintain a comfortable level of heating and cooling in a home for 10+ years or longer.  This can easily be 3 to 5 years longer than a system that is not maintained on a regular basis.  2 purchases of a system could possible save the cost of a 3rd.
The second set of preventative maintenance advantages will be forthcoming soon.  If you aren't convinced that maintaining your system is valuable, check back in a week for more important information.
Wes Stevens
Air Dynamics MS, LLC
704-664-2665 (COOL)
704-664-4328 (HEAT)