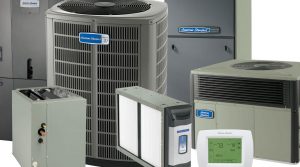 At Air Dynamics, we understand the cost to replace a HVAC system and/or integrate a new one, therefore we have partnered with trustworthy companies in our local Lake Norman area to assist.
Apply now for financing and get straightforward payment options from a trustworthy company.
Click here to APPLY NOW to get the process started.  Complete the Home Improvement Credit Card application on the site and once you qualify, Air Dynamics will be informed of your status.  Don't worry about the finance charge percentage on the site, just call or email and a finance associate will get in touch to discuss the payment plans that are available.  You can then choose the plan that best works for you!  Air Dynamics provides free quotes on system replacements and accepts all major credit cards or available financing through Wells Fargo.
Commercial Leasing is available on most commercial equipment replacements.  Programs are usually available with a $1 buy-out at the end of the term.  Call the Sales office at 704-664-2665 or 704-664-4328 or email us at: info@airdynamicsms.com and a customized quote will be provided for your company.
Don't get stressed over financing your HVAC system, let us and our trusted associates help you thru the process and get cool this summer!
Wes Stevens
Air Dynamics MS, LLC
704-664-2665 (COOL)
704-664-4328 (HEAT)