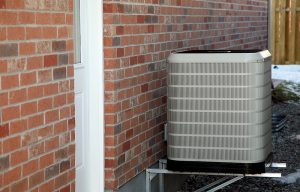 Heat Pump Installation
When your heat pump fails to deliver you the warmth you need, call Air Dynamics MS.  We are the experts in heat pump repair for Lake Norman residents for over 20 years.
Our repair trucks are well equipped with all the tools needed to address any heat pump issue and we also stock many of the typical parts needed to complete the repair on the same visit.  Every Air Dynamics MS technician is experienced with all makes and models of heat pumps and our dedication to each and every customer is what sets us apart.
Heat Pump Replacement
Most heat pumps will perform for decades without any issues; our newer models are more dependable and efficient than any heat pump ever made.  Energy Star Rated heat pumps will save you money every month on your energy bill.  We have an impressive array of heat pumps that will easily satisfy any heating need.
If your current heat pump is 20+ years old and you have been considering an energy efficient replacement, call us to schedule an appointment.  Always prompt and always courteous!
Wes Stevens
Air Dynamics MS, LLC
704-664-2665 (COOL)
704-664-4328 (HEAT)