Happy St. Patrick's Day.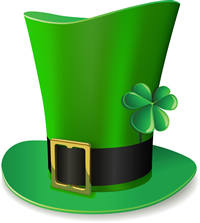 We at Air Dynamics Mechanical Services (ADMS) are committed to keeping you comfortable by meeting your heating and cooling needs.  Give us a call for all your HVAC repair problems.  We can also provide scheduled maintenance to keep your system working at peak efficiency.
Call us for your service needs or a system checkup.
Air Dynamics Mechanical Services