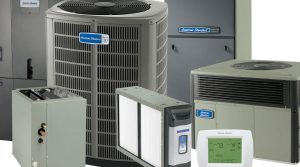 Spring is here and that means extremes in weather, both highs and lows.
That's a good reason to call Air Dynamics MS!  We keep your Mooresville office at the temperature desire, not what Mother Nature has in mind.  We service and install light commercial heating and air conditioning equipment, up to 25 tons by our field staff, including:
Split systems (condensers and indoor units)
Heat Pumps
Air Conditioners with Furnaces
Ductless Systems
Geothermal Systems (open, closed loop)
Furnaces (stand-alone)
IAQ products (humidifiers, air cleaners, and dehumidification)
We are so confident you will be satisfied with our work, that we created the Air Dynamics Guarantee!  It is an assurance for your peace of mind that the workmanship and customer service that we provide is of the highest quality.
Customer service is our focus, and we operate with a professional office staff who dispatches well-trained mechanics driving clearly marked and fully stocked trucks.  All Air Dynamics MS employees must pass background checks and drug testing, and maintain multiple levels of certification.
If you're hot, we come running, if you're cold, we run faster!
Wes Stevens
Air Dynamics MS, LLC
704-664-2665 (COOL)
704-664-4328 (HEAT)